Production Line
Your present position:Home> Production Line
Production line of modified gelatinized starch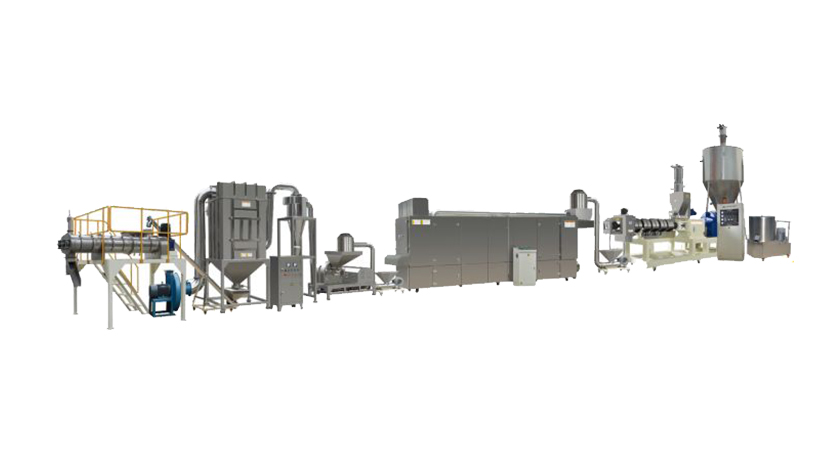 Detailed
1. Product Description:
The physical or chemical properties of raw starch can be changed in varying degrees after some treatment. Modified starch is a kind of modified starch. In order to improve the properties of starch and expand its application, physical, chemical or enzymatic treatments are used to introduce new functional groups on starch molecules or alter the size of starch molecules and properties of starch granules, thereby changing the natural properties of starch (e.g. gelatinization temperature, thermal viscosity and stability, freezing and thawing stability, gel strength, and so on). Membrane properties, transparency and so on, make it more suitable for certain application requirements. Products are widely used in textile, food, paper, building materials, foundry, oil drilling and other fields.
2. Raw materials: corn starch, potato starch, cassava starch, etc.
3. Products: modified starch, pre-gelatinized starch, oxidized starch, cationic starch, carboxymethyl starch, etc.
4. Yield: 350 kg/h, 600 kg/h, 1.5 ton/h.
5. Process flow: mixer screw conveyor twin screw extruder dryer crusher packaging
6. Voltage: Three items: 380V/50Hz
7. Equipment Material: Stainless Steel
8. Technical parameters
| | | | | |
| --- | --- | --- | --- | --- |
| Model | Installation power | Actual power | Yield | Size |
| DCGS85 | 145kw | 100kw | 300-400kg/h | 20000x2000x3500mm |
| DCGS90 | 135kw | 90kw | 600-800kg/h | 22000x2000x3500mm |
| DCGS120 | 155kw | 110kw | 1500-2000kg/h | 24000x3500x4500mm |
9.Sample display

· Other Products